SIP = Session Initiation Protocol 15年前已開始開發的 VoIP 語音通話為主之協定, 但這10年間由 H.323 協定主導了 VoIP 發展 (可能是錯誤地主導), H.323 是一種多媒體廣泛協定, 其企圖想包含所有通訊, 圖像, 視像協定, 結果造成了大量不實用封包浪費. 這10年間, H.323的 "假大空" 浪費了全世界大量網絡及硬體資源 . 近年由 SIP 重振雄風, 燃點新一代 VoIP 語音通話之希望 ! VoSIP

SIP = 專; 精; 簡; 快; 聰明之實用語音通話協定, 請按此多看最新 VoSIP 資料
H.323 Voice Over IP Gateway
Single VoIP Telephone
IP Star, Inter Star for
own telephone connection








Internet Telephony, also known as IP Telephony, is for any telephony application that can be enabled across a data network via the Internet TCP/IP & H.323 Protocol.

Internet Telephony is created by the merging of the circuit-switch and packet switched world. In the past, real-time voice information is sent over the Public Switched Telephone Network (PSTN). With the circuit-switched technology, every call takes up a dedicated bandwidth. End-to-end calls are established on the basis of a sequence of dialed digits, and the PSTN dedicates a physical path between callers. Although the telephone equipment establishes the call path at the beginning of the call, the path may change between calls, but not during any specific call.

In comparison with a PSTN, an Internet Protocol (IP) network or Internet Telephony network has a packet-switched architecture. Devices transmit data in packets, and the path from end to end can vary within an established session. In addition to data, packets also contain addressing information, which routing devices used to send information to its destination. Routing devices maintain tables which instruct them how to direct packets. As networking environments change, routing devices are updated with dynamic protocols.

Traditionally the PSTN was the only network supporting voice communication. With Internet Telephony, voice, fax, data, and video can be sent over IP-based packet-switched networks. There are also many Internet Telephony applications such as web-enabled Interactive Voice Response (IVR), Unified Messaging, intelligent Private Branch Exchanges (PBXs) and much more Internet Telephony applications being invented due to the merging of computer and telephony technology. The term Computer Telephony Integration (CTI) is now becoming increasing popular and there will be series of applications, which are now under development, to meet the growing demands for new technologies.






| | | |
| --- | --- | --- |
| • | | Internet Telephony efficiently improves the use of bandwidth of real-time voice transmission. |
| • | | Internet Telephony offers the promise of cost savings through the use of shared data network resources, such as carrying voice over a private network between facilities in a company. |
| • | | Internet Telephony offers equivalent degree of quality and improvement for fax transmissions, voice-mail/messaging delivery and other applications. |
| • | | Internet Telephony provides improved efficiency and quality of service to customers while generating new revenues for call centers, help desks, customer support and other information operator intensive activities. |
| • | | Internet Telephony can be used with any existing PSTN leased and dial-up lines, PBXs and other Customer Premises Equipment (CPE), enterprise Wide Area Networks (WANs)/Local Area Networks (LANs) and Internet connections. |
| • | | Internet Telephony can also be utilized without the need of computers, modems, or Internet access for alternate telephone calling. |
| • | | Internet Telephony can be used transparently without needing to know that the Internet, TCP/IP or packet switching are involved. |





| | |
| --- | --- |
| | With the evolution of telecommunication, Internet Telephony has already created the initial foundation for a new class of applications. This technological innovation will be static; it will be an expanding and ongoing technology that will offer more solutions to satisfy the growing needs for the Internet and computer telecommunications industry. |
4 ports H.323 VoIP Gateway Ports Assignment (optional bandwidth controlled 4 ports switch)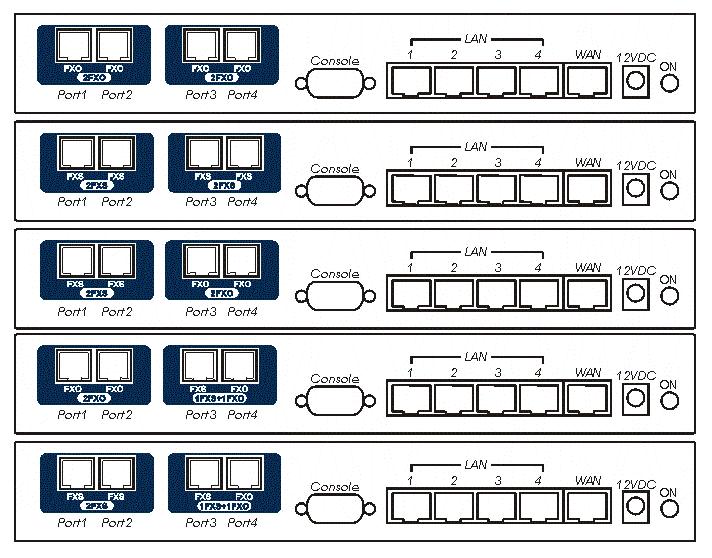 如有任何查詢 請聯絡
香港, 澳門地區
客戶服務 : Miss Tang, 鄧小姐 (852) 2312-0878 Ext. 113 , email : sonia@tops.hk
客戶服務 : Miss Lee, 李小姐 (852) 2312-0878 Ext. 113 , email : li@tops.hk
PABX 整合方案 : Mr. Steven Ho 何先生 (852) 2312-0878 Ext. 146 , email : steven@tops.hk
工程項目經理 : Mr. Sunny Li 李先生 (852) 2312-0878 Ext. 122, email : sunny@tops.hk

中國珠三角地區
工程項目經理 : Mr. Mike Ma 馬先生 (86) 755 8218-6489, email: mike@tops.hk
客戶服務 : Miss Tina Huang 黃小姐 (86) 755 8218-6489 Ext. 3028, email: tina@tops.hk
客戶服務 : Mr. Hu Xuan 胡先生 (86) 755 8218-6489 Ext. 3022, email: huxuan@tops.hk
客戶服務 : Mr. Jackal Ngai 倪先生 (86) 755 8218-6489 Ext. 3026, email: jackal@tops.hk